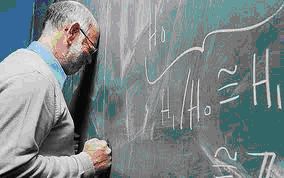 On June 10, BC Teachers (BCTF) voted 86% in favour of a full strike. Will the Liberal government of British Columbia continue its long attack on public education and teachers or finally start to hold real negotiations? Up to now, the government has refused to address the real needs of children and has tried to provoke disputes with the union.
After provoking disputes in schools for over a decade the government said it wanted peace in the class room with the preposterous proposal of a 10 year contract, while at the same time refusing to negotiate on the many real class room problems. Now teachers, whose contracts expired in June 2013, are involved in strike action with teachers on strike one day a week in each school district of the province.
After 14 months of failed negotiations the BCTF conducted a membership ballot in March 2014 for industrial action. The result was overwhelming with 89% of the votes in favour of action – over 75% of all teachers voted yes. Meanwhile, the BC liberals were re-elected in 2013 with only 44% of the vote on a 58% turnout!
As the BC government still did not move, on April 22nd the BCTF started a province wide work-to-rule job action (non-participation in most meetings or communication with school administrators and no extra-curricular volunteering for more than an hour before or after school). This had little or no impact on students, the main impact was on the administration.
On May 15th Education Minister Peter Fassbender said the government would be stepping away from its demand that the BC Federation of Teachers (BCTF) sign a 10-year term contract and offered a $1,200 signing bonus. However, the following day he threatened to roll back teachers' wages 5%.
The BCTF responded with announcing escalated job action in the form of province-wide rotating strikes. On May 21st government negotiators countered with a partial lock-out and a 10% wage reduction. Since May 26th the lockout has barred teachers from working more than 45 minutes prior to class time, during recess and lunch hour and beyond 45 minutes after school.
Unlike the rotating strikes which only effect students one day a week, the lockout is having a huge impact on students. The lockout is preventing students who need extra support from getting the help they need from teachers, is barring students from their extra-curricular activities and is preventing teachers from finding the time to assess, plan and photocopy in preparation for their classes. The fact that many teachers normally spend their recess and lunch break giving extra help comes as a direct result of the attacks on public education over the last 12 years. There is no other way to reach the students that need extra help and even then it is not possible to reach all students. Teachers are not able to do their job effectively as a result of the lockout.
The BCTF took the unilateral 10% roll back of wages to the Labour Relations Board. On June 4th the Labour Relations Board ruled in favour of the government stating that unless teachers are designated an essential service, the British Columbia Public School Employers' Association "is free to engage in lockout activities including imposing new terms of employment in order to pressure the Union into reaching a new collective agreement".
BC Liberals' Attacks on Education
The current strike is the result of twelve years of government attacks on teachers, union rights and public education. Only six months after their 2001 victory the BC Liberals, with Christy Clark as Minister of Education (now Premier of BC), cut $336 million annually from public education and enacted Bills 27 and 28, which unilaterally removed the right of the union to negotiate on all issues relating to class size, class composition and specialist teacher ratios. In September-October 2005 Teachers voted 90.5% in favour of job action and stayed off the job despite back to work legislation and a court decision that found them in contempt. Ultimately, a five year agreement was reached which included some renewed class size provisions and modest salary increases.
In 2011 the BC Supreme Court ruled Bills 27 and 28 unconstitutional and gave the government one year to remedy and reinstate bargaining rights. The BC Liberals' response was to introduce Bill 22 in February 2012, suspending teachers' right to strike and refusing to negotiate class size and composition.
In March teachers began a three-day strike to protest the government's refusal to negotiate class size and other key issues. However, this strike was called off, without a member-wide vote, under the passing of Bill 22 and the government imposing fines that threatened to cost teachers more than $20 million a day. The issues teachers stood up for remained unresolved and the BCTF filed court action over the government's failure to address the 2011 BC Supreme Court ruling.
In January 2014, the BC Supreme Court found that yet again the government, with Bill 22, was acting in bad faith and unconstitutionally. Justice Susan Griffin stated that after Bill 28 was declared unconstitutional,
"government did not negotiate in good faith … the government representatives were pre-occupied by another strategy … to put such pressure on the union that it would provoke a strike by the union. The government representatives thought this would give government the opportunity to gain political support for imposing legislation on the union".
The Court again ordered the government to restore teachers' bargaining rights and to pay the BCTF $2 million in damages. However, the BC Liberals have refused to reinstate the stripped contract provisions and have appealed the court's decision.
Cuts hit students and teachers
According to Tara Ehrcke, bargaining chair and past president of the Greater Victoria Teachers' Association, "The purpose of removing these contract provisions was two-fold: first, to reduce the public education budget by about $300 million per year. And second, to create mass layoffs and turn what was a teacher shortage into a teacher glut. Since the class size provisions were removed, over 2500 teacher jobs have been eliminated and it is now common for teachers to spend years in 'on call' positions before a full time job is available."
Meanwhile, the impact on teachers and students has been drastic. BC has the worst student-educator ratio in Canada (16.8 to 1 in 2013). More than 16,000 BC classrooms have four or more children with special needs and almost 4,000 of these have seven or more . Students are not receiving the support they need to succeed. Overall, there are 1,443 fewer learning specialist teachers in 2013-14 than there were in 2001-02 (294 fewer teacher librarians, 131 fewer councillors, 815 fewer special education teachers, 199 fewer English Language Learners teachers and 4 fewer Aboriginal Education teachers).
Public schools are increasingly becoming social service providers in a province with the highest child poverty (18.6% or 153,000 children) in Canada. At the same time BC's per-student funding has gone from being $73 above the national average in 2007-2008 to being $988 below the national average in 2010-2011.
Wages are also an issue. Ehrcke writes, "The class size provisions that were bargained provincially in the 1998 contract were paid for by teachers. We took years of zero increases in 1998 and 1999 to cover the costs of smaller classes, which were then unilaterally stripped from our contract. Zero wage contracts were also imposed by legislation in 2004 and 2005, and in 2011 and 2012. Including this year, 2013, with no contract and no wage increase, this means teachers have had zero wage contracts in seven of the last 15 years." Currently, the BC Liberals are offering a 7.5% increase over 6 years, which is essentially a slight pay cut as this increase is less than inflation, and are unwilling to discuss the union's counter proposal of 9.75% over four years with a costs of living adjustment.
BC teachers also earn less than their counterparts in other provinces. New teachers earn $48,083 a year in Vancouver, while their counterparts in Edmonton start at $61,489. A gap of over $13,000 that grows to $21,000 as teachers in both provinces accrue seniority . Most new teachers take seven years to secure a permanent contract – which means years of income insecurity and the inability to pay off student loans. Currently, average student related debt for BC students is $35,000 for a four-year degree, a historic high, well above the national average of more than $26,000.
In the midst of this, BC Liberals' policies in favour of big business are clear. The cuts to public education are being passed off as a necessity in balancing the budget, while corporations in BC have enjoyed reduced corporate income tax rates and the elimination of the corporate capital tax since 2002. The tax cuts between 2000 and 2010, have cut public revenue by $3.4 billion a year.
The tax cuts boosted the profits of corporations made the super-rich even richer. The BC government's tax cuts between 2000 and 2010 gave the richest 1% of British Columbians an extra $41,000 a year, on average. Despite the propaganda there is no evidence that these tax cuts have boosted job growth or investment in machinery and equipment, in fact they have resulted in useful public service jobs being cut. In sum, the public education budget is being cut for ideological reasons, not because the government is short of cash or potential revenue.
Meanwhile, the Liberals are supporting several dubious oil and gas pipeline projects in the name of job creation, but properly funding education would create more jobs than the 560 long-term jobs Enbridge is promising with its Northern Gateway Pipeline. The government's approach is not about creating jobs and a balanced budget, but benefitting corporations to the detriment of First Nations, the environment and social wealth like public education.
Private schools are being put before public education. Private schools are receiving increased funding. Between 2005 and 2014 the Liberals increased private school funding by 45.6% while public school funding only increased by 16.9% (less than inflation over this time of 17.5%). Private school enrollment did increase, but only by 3% (in 2011-2012, 12% of BC students attend private schools). Given the Liberals continued attacks on public school teachers, their union and public education and increased funding of private schools, a move towards US-style charter schools should not be ruled out as potentially one of the Liberals' long term goals.
The way forward
There is wide consensus amongst teachers that something must be done to defend working and learning conditions in BC's public schools. However victory will come as a result of determined and effective tactics. In 2005 teachers stayed on the picket lines for two weeks after being ordered back to work and found in contempt by the courts. This kind of action was appropriate and necessary when faced with an intransigent government seeking to criminalize the right to strike. The Liberals were forced to back down and provide some concessions on issues of class size and wages.
However, the Liberals learned their lesson well and in 2012 Bill 22 threatened both fines for the BCTF and daily fines of $500 for individual teachers. This divide-and-conquer tactic was effective in bringing picketing to an end after three days. No member-wide vote was taken on whether or not to continue strike action and teachers' subsequent decision to suspend their volunteer work on all extracurricular activities was divisive in some regions.
Generally, the BCTF needs to do more effective community outreach so that parents and the wider public are aware of working and learning conditions both in bargaining and non-bargaining years. Public support is essential in winning labour struggles in this age of neo-liberalism. Outreach can take many forms, from monthly letters to parents regarding classroom conditions, regular updates about the shortage of funds for schools, to public "mark-ins" at which teachers do their marking in public spaces in order to raise public awareness about all the un-paid work teachers need to do in order to do their job effectively.
Activist teachers' should look to the militant example of the Caucus of Rank and File Educators (CORE) that worked within the Chicago Teachers Union (CTU) to transform the latter into the fighting force it became to lead the famous CTU strike of 2012. Since then, similar rank and file movements, based on the philosophy of social justice unionism, have emerged such as Rank and File Education Workers Together (REWT) in Ontario, Movement of Rank and file Educators (MORE) in New York, Progressive Educators for Action (PEAC) in Los Angeles and many more. Organized activist networks are essential in carrying out public actions, building strong community support and maintaining internal union engagement and democracy.
Teachers will have to draw lessons from the experiences of 2005 and 2012 to effectively fight for quality public education in BC. This may require standing up to the government's bullying tactics of legislation. The Port of Vancouver truckers are an inspiration for teachers. When faced with the threat of being legislated back to work they stood firm and said we won't go back. This forced the BC government to negotiate and the truckers won significant improvements. Also, the BCTF should prepare now so that if the government attacks any teacher and or the union there would be solidarity action from other unions.
The daily frustrations of life in the classroom need to be translated into determined teacher action through the union and the community to win a fair deal for teachers and students. Teachers' working conditions are students' learning conditions!
BCTF has won an overwhelming support vote from the members. To build on this support and defend public education and teachers' working conditions in BC, Socialist Alternative supports:
Recalling conference to decide on strategy
A dramatic increase in outreach to parents and the public to explain the issues and win support
Building guarantees of solidarity action from other unions in case the government uses legislation to take away the right to strike – an injury to one is an injury to all
A membership ballot to decide on any contract